1. Cospa, one of Japan's lead retailer for anime/manga side merchandise, has announced its latest range of Yu-Gi-Oh products, featuring keychains and straps of your favorite villains/rivals from all the five anime series. It would be sold for 600 yen (before tax)/648 yen (after tax) each.
Characters included:
– Vector & Ray
– (Neo New) Sawatari
– Jesse Anderson
– Sora
– Aster Phoenix
– IV / Quattro
– Yami Bakura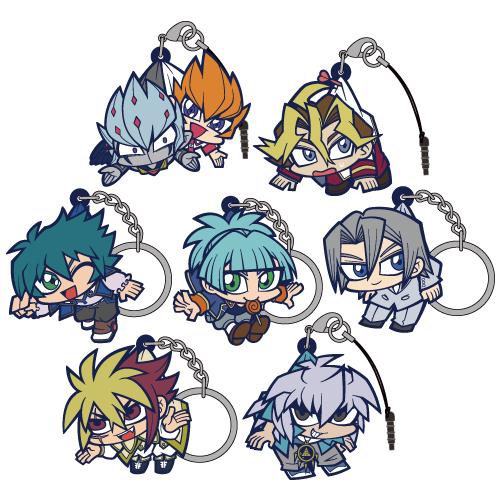 Source: The Organization
2. Based on personal checking, the Puchi Figurines of Yu-Gi-Oh main protagonists that was reported earlier is now on "sale" in Japan, but not via retailing. Instead, they are offered as prizes for UFO Catching machines in major arcade stores, with 1 try being 100 yen.